Well this weekend would be one of the more interesting ones for me.
We began with the X-Woman hockey game who simply put were untouchable in the first 2 periods. X scoring 3 goals having it 3-0 made it very entertaining. The game ended with 5-3 of the 3rd period. Overall a great game for them.
The Xwoman rest at 3rd place in the CIS (national ranking) of the January 25th week. Should be updated come tomorrow, curious to see if they moved up to 2nd.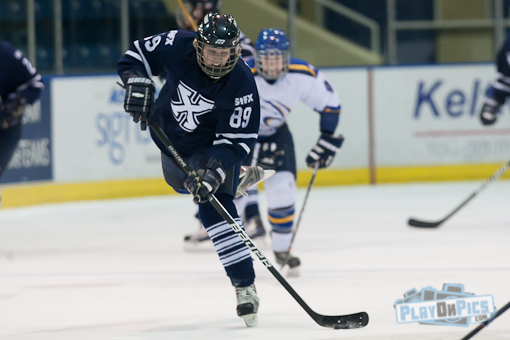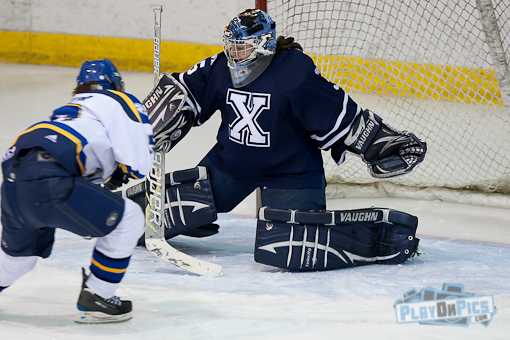 1st Goal scored of the game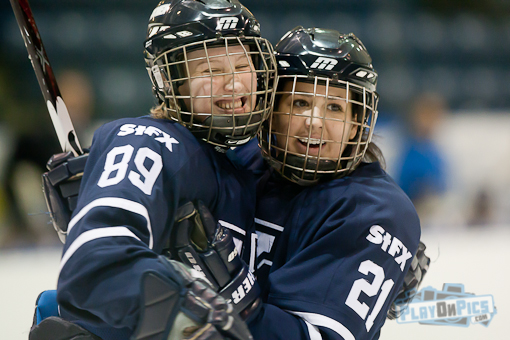 Woman hit hard however i think the men's games hit harder (read below)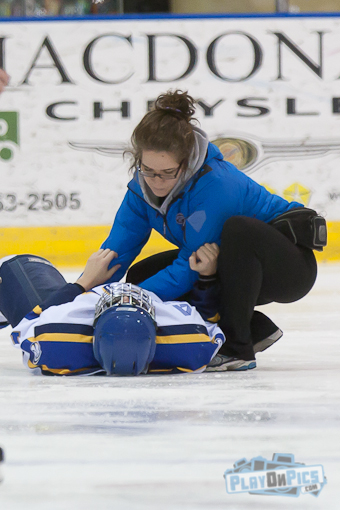 Now we move on to the great/Terrible men's game… Sigh. I was more than excited to shoot this game simply due to the fact that Axemen (Rival for most sports) was vs X. This match up is always a physical one. Which make for great checks and bad ones haha. However not more than 10 minutes into the game, i got a worse check than a player… I would like to thank Swan, however it's my NOOB mistake for ever putting gear on the boards. Time to take the Thinktank Belt system back out!
When Swan went to check a player into the boards (the boards i was just on the other side of) he checked more than that, both lens (Canon 24-70 f/2.8L) and iPhone4 went flying as well with the Moncton player. Myself i went for the lens over the phone. However with my camera and 300mm in my other hand, i wasn't as agile as i wish i could have been. iPhone4 hit the floor, and soon after the lens hit my hand, it bounced around on the cement finally resting 5 feet away. I can no longer mount the lens to camera, look like i bent the mount and crack the body of the lens. The phone was instantly broken as if 2 bullet holes were shot into the screen. Looking for photos you may ask? Here we go.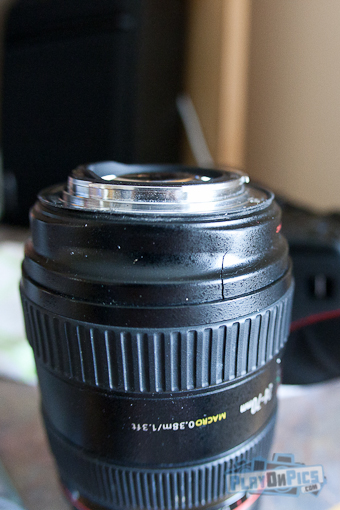 However the game wasn't all bad. I manage to get a few shots of it.